Implementation.

Engagement.

Outcomes.
PLL brings ease to model implementation in the Behavioral Health systems. Specializing in family-focused treatment for adolescents 10 to 18, PLL includes:

Family materials for youth and families available in both English and Spanish

Comprehensive training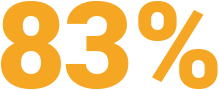 83 percent family engagement and completion rates

Available 24/7 to ensure model fidelity and improved family outcomes
Decades of Experience
Founded in 2001 as a direct result of field research by Model Developer Dr. Scott P. Sells, PLL combines a family systems approach with parent and youth skills training and family therapy Having served more than 76 provider locations, PLL has served:
27 states and the Netherlands
More than
12,000 families
Outcomes Driven with Proven Results
PLL has been proven to statistically improve youth internalizing and externalizing emotional and behavioral problems and

Lower return to residential rates

Shorten the length of stay

Reduce return to services
Provider-friendly, Real-time Data Dashboard
Real-time results are tracked for each team and providers implementing PLL have access to the on-demand dashboard.
Nationally recognized for increasing parent and caregiver engagement, PLL is recognized as evidence-based on multiple lists, most notably with: